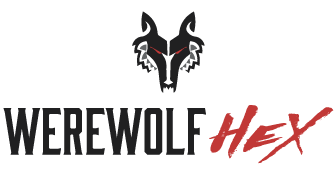 NEW 4 Blade Broadhead
Our Werewolf line has evolved! Introducing the new WEREWOLF HEx – our very first 4 blade broadhead. Built to same incredibly high standards, this broadhead is constructed from high-carbon spring steel for ultimate durability and utilizes our teflon coating design for ultimate penetration. We can guarantee that there isn't a more accurate and resilient 4 blade broadhead on the market today.
Available in 150 grain and 200 grain options.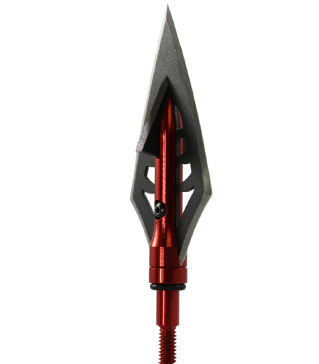 Eclipse Broadheads are made from high-carbon spring steel. They are precision formed to exact tolerances. From there they are spot welded and copper brazed. The copper brazing process is very important, the copper fills in all the space between the ferrule and blade creating a bond that is stronger than the metal itself. Then they are heat treated, using an exclusive process, to a narrow range of 48-51 Rockwell. We have found that at this hardness these broadheads are very easy to sharpen yet resist bending, and holds a razor sharp edge. The final process is our durable Teflon coating. Teflon is the perfect finish for a broadhead, its characteristics reduce friction that enable Eclipse Broadheads to actually increase penetration.
These manufacturing processes allow us to state that, "Nobody makes a tougher broadhead out there." In fact the only thing tougher is our Lifetime Guarantee – If you ever bend or break an Eclipse Broadhead, send it back to us and we will replace it.
The New Eclipse Werewolf Broadhead
Eclipse Broadheads have evolved, check out the Eclipse Werewolf. The Eclipse Werewolf is the same dimensions as the Eclipse Broadheads, but with a screw in ferrule. All Eclipse Broadheads are Teflon coated, and the Werewolf is no different wearing a black Teflon coat over a stainless steel blade. Each edge is honed razor sharp. Werewolves come in three weights, 150 grain, 175 grain, and 200 grain, check outwww.werewolfbroadheads.com for more info.
Purchase Now
Danger! When taken internally, may cause death.
Eclipse® Broadheads are constructed from the highest quality materials and held to the highest standards in order to meet or exceed the needs of even the most discriminating bowhunter.
Purchase Now